World Leading Authority On Personal Branding – Rachel Quilty – Shares Cutting Edge Insider Secrets In New Book …
"Are You Struggling In Your Career Or Business?"
Discover How Successful People Make It Big!
YOUR Personal Brand Matters Today!
Find Out How YOU Too Can Brand Yourself … With Easy To Follow Checklists And Planning Templates That Help YOU Transform Your Personal Brand Rapidly
WHICH BRANDING DISASTER DO YOU WANT TO TRANSFORM
Skill Set | Personal Message | Uniqueness | Marketing Plan | Signature Style | Finding Your Target Market Brand Promise | Existing Brand | True Brand | Delivering Your Message
You Have A Win-Win Solution With
"Brand Yourself"
When it comes to branding and creating your celebrity image, there is no better Expert on the subject than Rachel Quilty of Jump the Q. Rachel's professionalism, quality, and attention to detail is exemplary.
She not only walks the talk, but gets the result for her clients and her students worldwide in terms of brand recognition.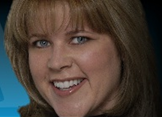 It is my pleasure to recommend her book to you if you are looking to go to the next level with your Personal Brand to achieve greater success.
Debra Thompson Roedl
Wealth Alliance Group International
www.WealthAllianceGroup.com
"We Turn Your Expertise Into Wealth!"
Learn how to Brand Yourself like a Celebrity … it doesn't happen by accident:
Discover your existing personal brand … know what you are starting with
Determine your brand target audience … who are you marketing your brand to
Define your true personal brand … it must be authentic to the real YOU
Dominate your marketplace as the authority … be seen and heard delivering superior advice and service in your niche
Design your unique personal brand … what sets you apart from the crowd
Develop your brand's signature style … how you present yourself to the world and your market is very significant
Devise your personal brand marketing plan … if you don't have a plan – you'll get what you've always got
Decide your desired outcomes, resources & skill set … what else do you need to do to achieve your brand goals
Deploy and disseminate your brand message …  follow the plan
Deliver your personal brand promise … stay committed and always honor your promise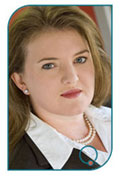 Introducing …
THE Authority In Personal Branding, Media Personality, and Best Selling Author of "Brand Yourself" … Rachel Quilty.
In her new book "Brand Yourself", Rachel opens up her Jump The QTM business, sharing her secret tips, strategies and templates previously only available to her high paying clients.

Have you recession proofed yourself?
It's a cut-throat game when it comes to business and careers … in the dog eat dog world of business opportunities … only the hungry get fed!
What do I mean by this?  Well, if you can stand out from the crowd as well as deliver exceptional goods and services … you are going places.
… If you don't stand out … you'll be left scratching around for worms with the chickens – which means, no promotions – no lucrative business deals – no luxury lifestyle.
… And you'll be left wondering what you're doing wrong – as your peers and colleagues get those promotions – lucrative business deals – and live the luxury lifestyle.
BUT … don't despair …
When you know how … you, too, can position yourself in the market as a stand out authority … whether you are an employee or a business owner!
AND You Don't Have To Be Any Better
Than You Already Are!
It's All About How You Brand Yourself!
If you see yourself as one of the next Rising Stars in your niche or industry …
… then you have just hit the jackpot.
Here's why…
In my new book "Brand Yourself", I lead you by the hand and take you step-by-step through the process of transforming YOU into the "go to" person in your field …
just like I've done for my private clients
over the last 15 years
Presentation & Training Is Exceptional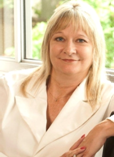 Rachel Quilty is a true professional. Not all presenters walk their talk, but Rachel most certainly does! Her speaking presentation and training is exceptional, with loads of great content and lots of helpful information.
I highly recommend Rachel Quilty and Jump the Q to anyone wanting to improve their personal branding.
Terri Cooper
The Cooper Consultancy
My Campaign Was Hugely Successful
As a businesswoman of a recreational based business of over 20 years I felt a little inadequate with my casual approach to style & wardrobe. I had my first consultation with Jump the Q when I wasn't happy with the results I was receiving during my first few weeks into an election campaign for local government.
With just a few changes and suggestions, I was amazed at the turnaround and transformation I felt almost immediately. I was able to portray a much more professional image. I felt more confident, relaxed and in turn received more favorable results. My campaign was hugely successful and I believe the advice and support I received from Jump the Q was invaluable.
I would highly recommend you to make use of their expertise & book a consultation.
Kerre Burley
Managing Director
Gould Adams Aquatic Centre
I Have Seen An Increase In Business
Rachel effortlessly helped me create my personal brand which tied in beautifully with my business branding. I have used Rachel's services on a number of occasions and I felt I was in the hands of the expert on each occasion.
Since creating my personal brand I have seen an increase in business and I feel I am representing myself and my business authentically and seamlessly.
Rachel is a superb presenter who is passionate about providing her workshop participants with the information they need to create the look and style they
need for whatever their individual lifestyle is.


Rachel over-delivers and genuinely cares.
Narelle Todd
Successful Living Pty Ltd
Educates You On The "Why" Not Just The "How"
Rachel provides great tips & advice. Importantly, she also goes further than that – Rachel educates people on the 'whys' not just the 'hows'. This is vital – if we don't have a reason to change, we never will.
Rachel will help you take a good look at your professional image, show you what messages you're giving off, and help you change any you want to!
Roz Howland
Owner,
InOrder Professional Organizing Service


And … here's what they are saying about the book "Brand Yourself" …
Will Help You Create A Competitive Edge
Rachel Quilty's Brand Yourself book is an invaluable source of inspiration and guidance in my business which relies heavily on personal branding. I cannot recommend it highly enough for every direct sales agent, out there! This is a must-have resource for everyone in direct sales.
This insightful and instructional book on personal branding will help you create a competitive edge and position your personal brand to stand out from the crowd.
Marina Hirst
Intimo – Direct Sales Consultant
Make Your Personal Brand Something Special

If you want to move mountains in your life, your personal brand had better stand for something special. This book is great whether you already are a successful leader or wish to become one.
Raymond Aaron
New York Times Top Ten Bestselling Author
www.aaron.com
Leading Edge … Inspiring … A Must Read
Rachel Quilty has decisively moved the personal branding discipline forward. Her work is leading edge, informative, inspiring, challenging and a must read for anyone who wants greater influence and success.
Scott Letourneau
CEO of Nevada Corporate Planners, Inc.
www.nvinc.com
Now … I confidently stand out in the market place

When I approached Rachel I already felt badly branded and broken because I had been in jail. I was passionate about my fraud prevention message but had no idea how to present it without my past undermining me. Rachel's branding gave me back my self confidence.
My brand has credibility and so do I … thanks to her thorough and systematic approach. Now I confidently stand out in the market place.

My branding supports my message. Read Brand Yourself and learn the secrets from Rachel Quilty, truly the Authority on personal branding.
Trish Jenkins
Author/Speaker-Dangerous Wealth
Fraud Prevention Expert
www.dangerouswealthsecrets.com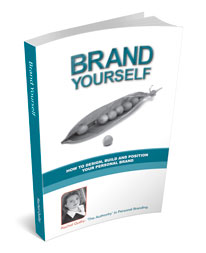 Is "Brand Yourself" For You?
Do you want more clients? If the answer is YES … then … YES, you do need this book, because when you brand yourself as an authority and dominate your niche, you will be able to attract "A List" clients consistently.  And what that means is you can work smarter not harder
Are you premium-pricing yourself through differentiation? If you've answered NO … then … YES, you do NEED this book, because then you will be able to live the lifestyle you have only dreamt about – work less hours, earn more money … play more
Have you got a signature style? If you've answered NO … then definitely you need this book … and even if you've answered YES … you can improve it with the "golden keys" to the ultimate signature style revealed in the book.  What this means for you is instant recognition of YOU … your business and your professionalism
Are you recognised as an authority in your field? If you've answered NO … and you want the answer to be YES … You MUST buy this book … follow the system – and you'll rapidly be recognised as the authority and dominate your niche
Why Is "Brand Yourself" The Best Action You Can Take Right Now?
You will feel empowered … knowing you are taking positive control of your career or business
You'll be paid what you are worth! Yes … you can buy that new outfit … and go on that holiday … or buy that new car or house
You will get peer recognition … word of mouth acknowledgement and recommendation is priceless
You will look and feel sensational … this will boost your self-confidence and transform your business and personal relationships
What Will "Brand Yourself" Do For You?
Reduce your stress
Increase your bank balance
Improve your quality of client
Get you promoted
Give you clarity on who you are and where you are going
You'll Love The Results Of Your

Personal Branding Makeover
And … YES … this is a physical book … and it will be posted to you.
Not only do you get a physical book … but you get a bunch of cool resources, too.
Here's how to order your copy of "Brand Yourself"
"Brand Yourself", published by Global Publishing Group, can be ordered by clicking the button …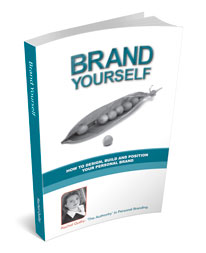 Warm regards,

Rachel Quilty
Personal Branding Specialist